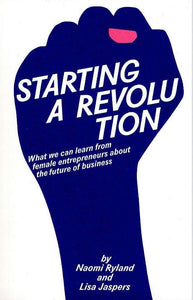 Starting a Revolution

​ - ​What we can learn from female entrepreneurs about the future of business. 
Naomi Ryland, Lisa Jaspers​
​

​A​ better business world is possible and we are responsible for creating it. The time is now. And the people are us.​ ​We are The Revolutionaries.​ ​Our days of aspiring to fit into a startup world – and an​ ​economic system – that is so severely broken are well and truly over.